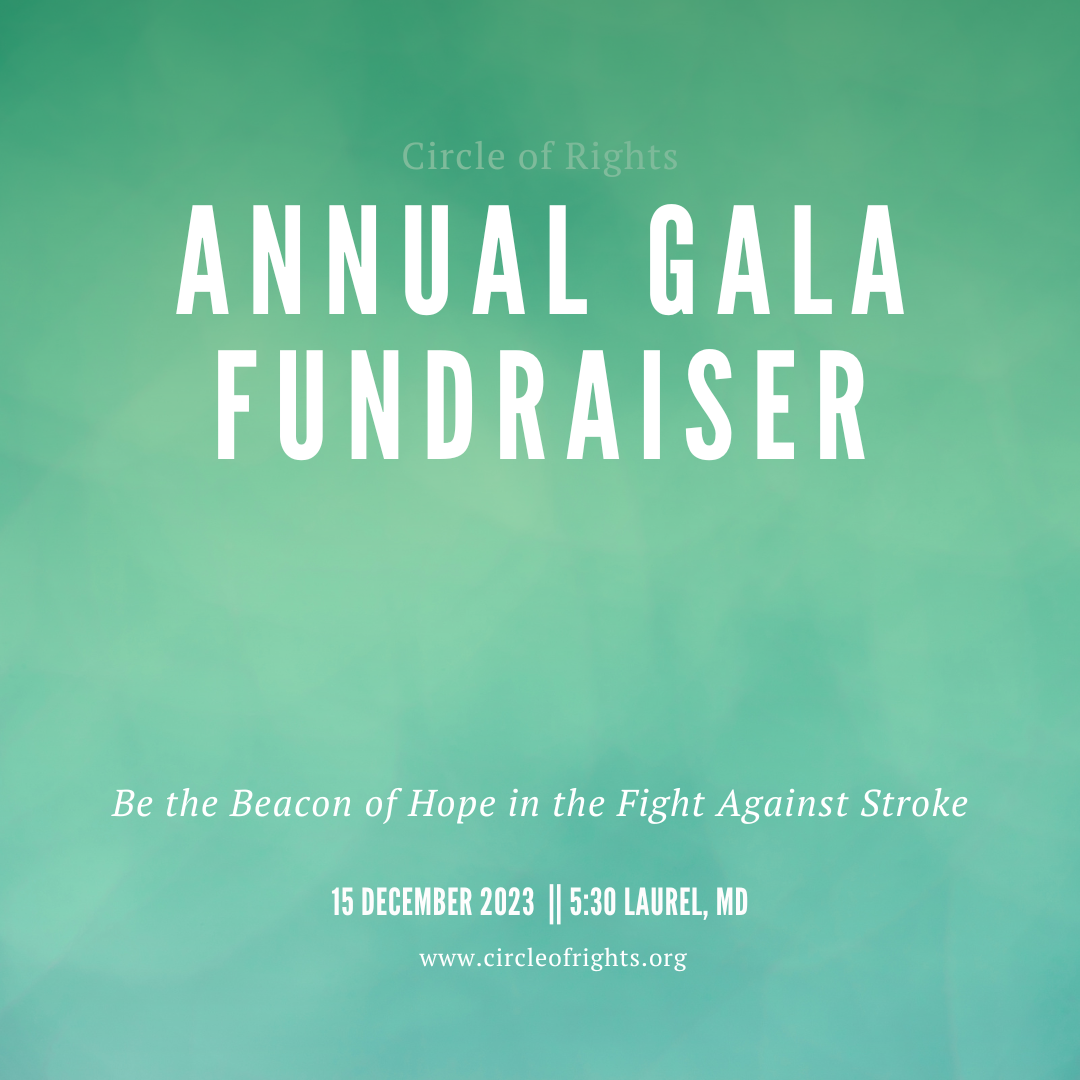 December 15
@
5:30 pm
–
10:30 pm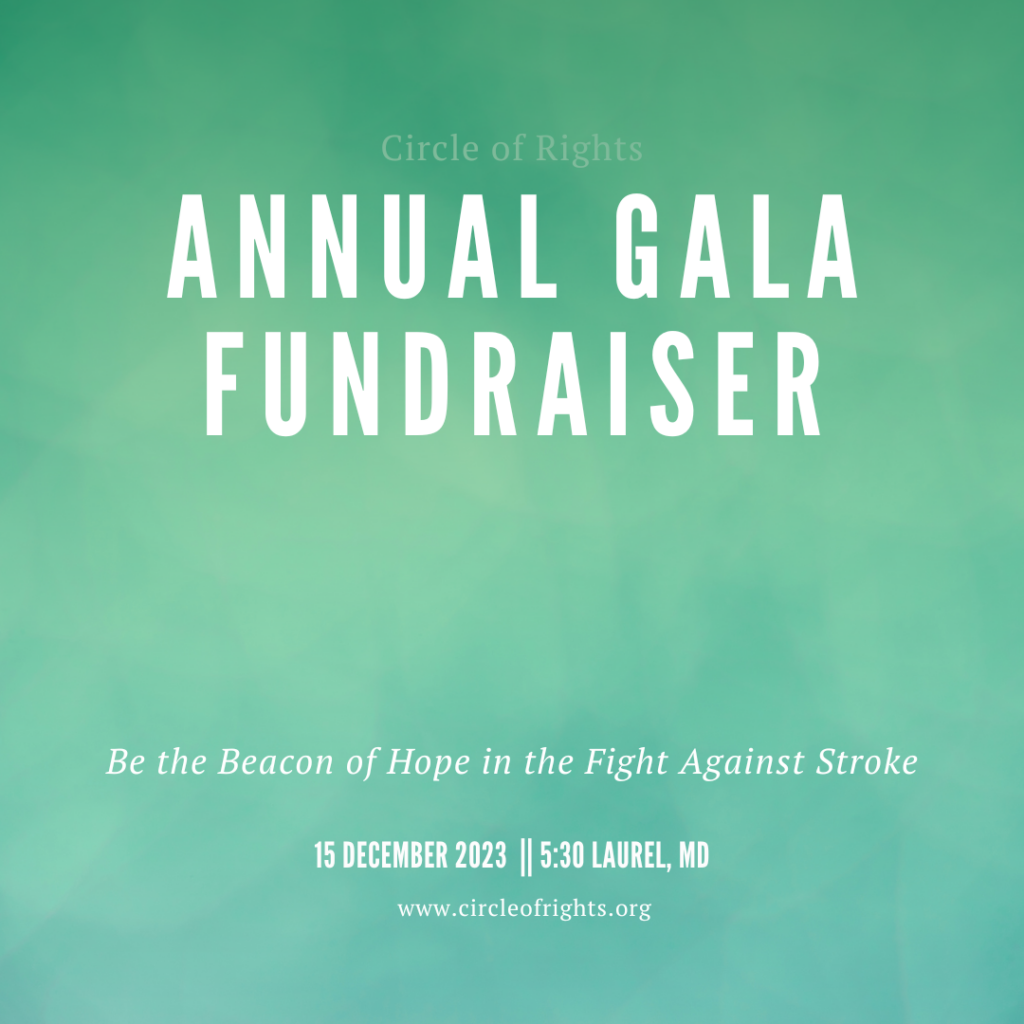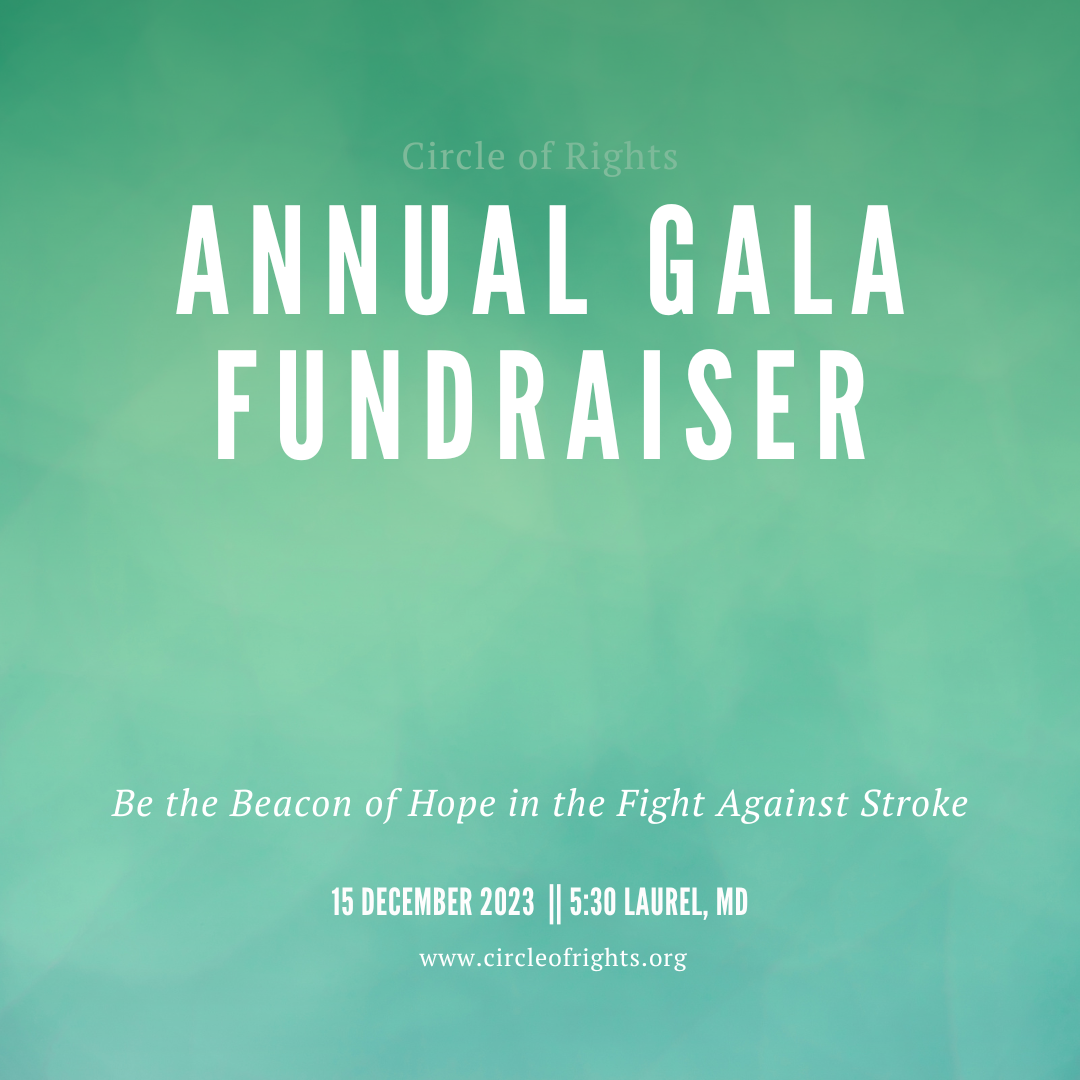 Be the Beacon of Hope in the Fight Against Stroke
On December 15th, 2023, we will host our first in-person gala in Montgomery County, and we are excited to invite you to join us for an evening of gratitude, celebration, and making a difference. Last year, our virtual gala garnered overwhelming support, raising over $11,000. This year, our ambitions are even greater, as we aim to raise $23,000 to further our mission of raising stroke awareness and prevention in our community.
Our gala will be a night like no other–a night where we honor our tireless volunteers, where we listen to heartfelt impact stories shared by stroke survivors themselves, and where we come together to raise funds that will enable us to continue changing lives. With a DJ and a comedian to entertain us, the evening promises laughter, music, and camaraderie. At the heart of it all, we have a silent auction, providing an opportunity for each and every one of you to participate and contribute to this noble cause.
Your generous contribution will have a profound impact on our mission. By supporting our gala, you are not only helping us host a memorable event, but you are also empowering us to continue our vital work in the community. With your support, we can reach more individuals, deliver impactful health presentations, expand our online presence, be present at health fairs, and provide a lifeline to stroke survivors through our support group.
By partnering with us, you are investing in a brighter future for countless individuals. Your sponsorship will enable us to raise awareness about stroke, educate communities, and provide essential support to those affected by this life-altering condition. Together, we can make a lasting difference in the fight against stroke.
As a sponsor, your name and brand will be prominently featured throughout our gala event, providing valuable exposure to a diverse audience of community members, professionals, and stroke survivors. Your sponsorship will showcase your commitment to social responsibility and health promotion, inspiring others to support our cause and make a positive impact in their own lives and communities.
We understand the significance of your contribution, and we want to express our deepest appreciation. Your generosity will serve as a beacon of hope, encouraging others to join the circle of compassion, resilience, and determination. We invite you to be a partner in our mission, standing shoulder to shoulder with us as we work towards a future free from the devastating effects of stroke.
Please consider donating generously and becoming a cherished sponsor of our Gala. Your kindness and support will make a difference in the lives of so many, and together, we can create a community where stroke prevention and support thrive Thank you for your kind consideration and for being a beacon of hope in the fight against stroke. Your belief in our mission will fuel our efforts and inspire us to reach new heights in raising stroke awareness and improving the lives of stroke survivors. To learn more about our organization and the impact of your sponsorship, please contact us. We look forward to partnering with you in creating a brighter, healthier future for all.
Join us as we stand together in the Circle of Rights, united in our commitment to making a lasting impact on stroke prevention and support.
Location
Sponsor
Learn about becoming a Gala Sponsor.